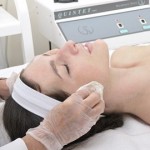 Rejuvenating and Deep Cleansing Facials
Deep cleansing is at the heart of achieving great skin. We tailor our facials to your individual skin concerns, and customize your treatment to address rejuvenation, acne, pre and post-operative needs, sensitive, stressed and sun damaged skin.
---
Anti-Aging Rapid Exfoliation Treatments
Our special treatment will firm and retexturize your skin's surface, even out skin tones, minimize pores and leave your skin glowing and energized. This result oriented treatment, when done in a series, will provide cumulative long-term benefits. (This treatment is also recommended to combat active acne.)
---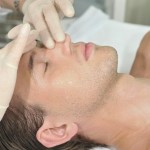 Anti-Aging Duo Treatment
Our signature facial has become a "must have" for those who want instant gratification. This combination treatment consists of both microdermabrasion and glycolic acid which will leave your skin firm, smooth, silky, healthy and glowing.
---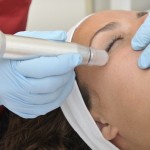 Microdermabrasion
A unique, patented wand mechanically exfoliates the skin's surface, to remove dead skin cells and debris, leaving the skin looking and feeling vibrant and radiant. This superb anti-aging treatment stimulates collagen, firms and gives clarity to the face, neck and declotté. Results are both immediate and cumulative, providing increasingly more beautiful skin, over the long-term.